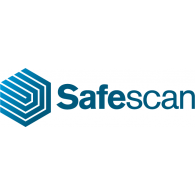 Safescan 2250 Banknote Counter
Safescan
Banknote Counters
Description
Save time and eliminate all chance of error. The back-loading hopper on the Safescan 2250 can hold up to 300 banknotes and accurately count them-for up to 1000 notes per minute.
Share this Product
Enquiry Cart
1. Fast, flexible operation: Quickly counts a sorted stack of banknotes.
2. Batch mode to speed up cash-drawer and bank deposit preparation.
3. 3-point counterfiet detection.
4. Suitable for polymer banknotes.
5. Count sorted notes of all currencies.
6. Alarm when suspected banknote is detected.
7. Add & batch function.
8. Auto-start and manual-start functions.
9. User friendly front panel with intuitive function keys.
10. Large & illuminated LCD display.