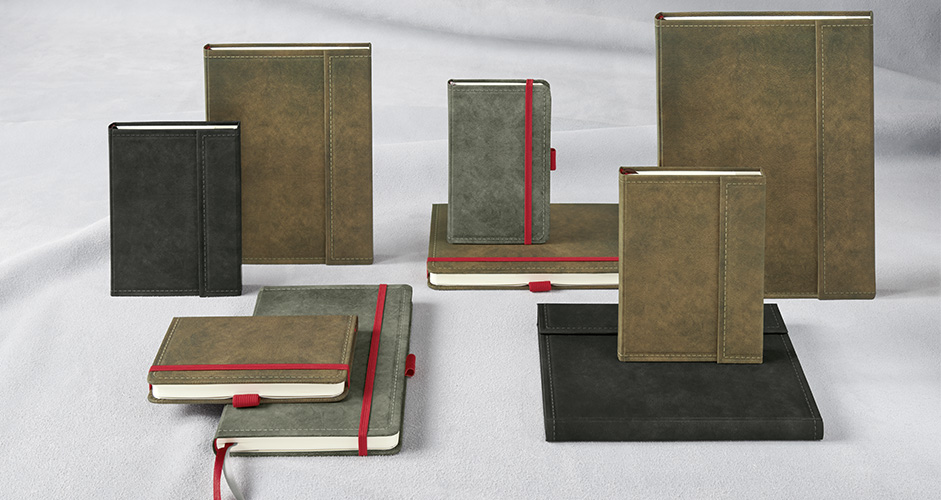 CONCEPTUM® — perfect design for your notes
Notebooks with a style of their own – winners of many international awards. Superb workmanship, where the quality can be seen and felt, plus functional features. This combination of perfect design and many intelligent functions is what makes CONCEPTUM® stand out from the rest. Your senses will be working overtime to take in all the details. Send your eyes, mind and fingertips on a voyage full of impressions. Discover CONCEPTUM®: design pure and simple, down to the last detail.
CONCEPTUM® – winners of many international awards
CONCEPTUM® Notebooks unite superb design and outstanding quality with a high level of functionality. The CONCEPTUM® product range has already received several reddot Design Awards, and has been nominated for the German Design Award.
Go to the awards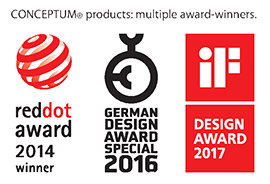 CONCEPTUM® — clarity from start to finish
The "Pure" CONCEPTUM® range stands for clarity from start to finish. For elegant, contemporary notebooks and planners, reduced to the essentials. The notebooks in the "Pure" range come in a choice of hardcover or softcover. With its unusual "Softwave" surface, the exclusive nature of the hardcover version can be both seen and felt. Elegant and clear in black, or in a choice of colours. With softcover, the concept is flexibility. The high-quality leather-look surface is supple and pleasant to the touch. Perfect design, excellent quality and many intelligent features - this combination has it all, making the books a stylish, elegant place to jot down your thoughts.
CONCEPTUM® Pure
The "Look" CONCEPTUM® range stands for striking aesthetics. The notebooks are bound to impress, being lifestyle accessories with a unique design. With stylishly finished surfaces, high-quality cover prints with embossing or made of unusual materials. Aesthetics you can see and feel.